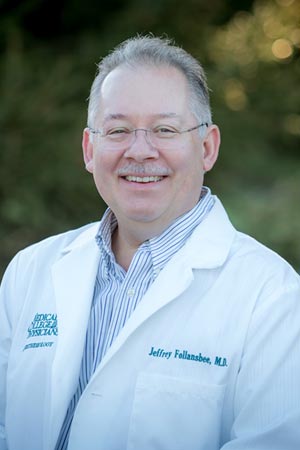 Dr. Jeff Follansbee is a board-certified anesthesiologist with advanced training and certification in pain management. He completed residency training in anesthesiology at the Medical College of Wisconsin where he remained for his fellowship in pain management.
He is affiliated with the American Board of Anesthesiology, the American Medical Association and the American Society of Interventional Pain Physicians.
A life long Wisconsin resident, Dr. Follansbee was born in Milwaukee. He resides locally with his wife and three children.
Board Certification