What is Pain Management?
Pain management is a discipline in medicine that is focused on helping people with chronic, incurable pain problems control and cope with their pain. The discipline is multidisciplinary, meaning that you don't just see a doctor but also will likely have the opportunity to interact with a physical therapist and a counselor. In this way, a comprehensive holistic plan for addressing your pain can be developed.
Our medical team focuses on diagnosing and treating the cause of your pain to create an individualized pain management plan to help you live a more rewarding and comfortable life by offering a wide range of treatment options including surgical and non-surgical approaches to treatments.
Learn more about pain management by viewing the educational video below.
Pain Management Treatment
We offer comprehensive pain management options. Some of the pain treatment options include: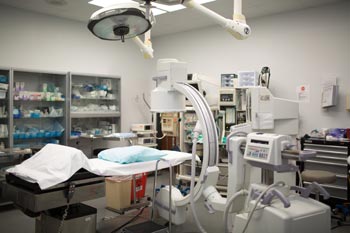 Spinal Cord Stimulation
Implantable Pain Pumps
Radiofrequency Ablation